CQUni | Study Aviation at CQUni
CQUni Aviation student Jesse Pierotti shares his love of flying and ambition to become a pilot.
Find more information at: cqu.edu.au/courses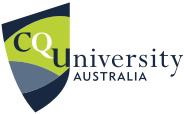 Subscribe to CareersEvent.com for career news and more.
Subscribe to our Newsletter
Sign up for regular career profiles, tips and information 
from Career Experts.
We value your privacy as much as you do. We will not give your email address out to any other parties.