Competitions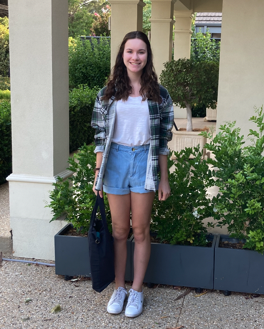 TSCEA 2021 Voucher Winner!
Congratulations to Charlotte Chambers at University Senior College for winning the $1000 JB-HIFI voucher up for grabs at TSCEA this year. 
Currently, Charlotte is studying Year 11 at USC and is aiming towards studying Civil Engineering at The University of Adelaide once graduated from high school. Charlotte has a love for Maths and Science but also enjoys Music on the side!
A big thanks to our 2021 sponsor, The University of Melbourne. 
Don't miss out on your chance to win next year at our 2022 Tertiary Studies & Careers Expo in Adelaide. 
TSCEA Schools Attendance Winners!
Congratulations to Mitcham Girls High School for placing first in our Schools Attendance Competition.
Congratulations also to runner-up Woodville High School & third place recipient Parafield Gardens High School. 
On behalf of our team at CareersEvent.com we want to extend our congratulations to all schools who made the effort to attend this year's TSCEA event in Adelaide. We look forward to doing it all again next year!